Connect GrandMA2
Configure PC
Go to Network & Internet within your Configuration Panel.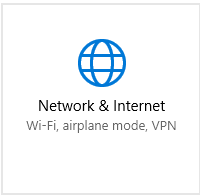 Go to Ethernet.

Then on the right hand side you select Network and Sharing Center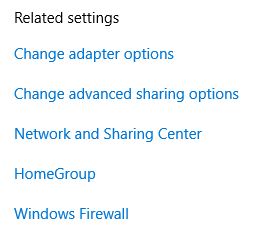 This will prompt a new window. 
Select the Ethernet connection.

This will prompt a new window.
Select Properties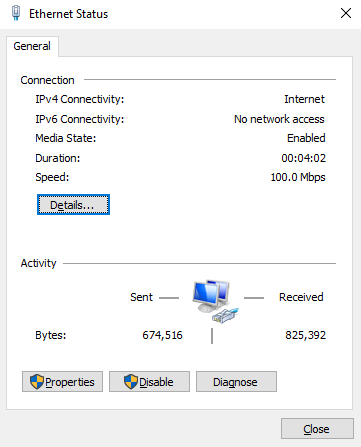 At this point, note the name of your adapter, which is mentioned under Connect using. In this case, the adapter is called "Killer e2400 Gigabit Ethernet Controller". Try not to think about Skynet and the machines taking over. Happy thoughts.
Select TCP/IPv4 and open its Properties. This will prompt yet another window.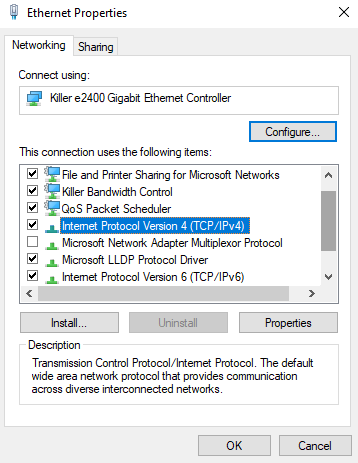 Select Use the following IP Address
Copy the exact same values as given below.
IP address should be = 2.0.0.1
Subnet mask should be = 255.0.0.0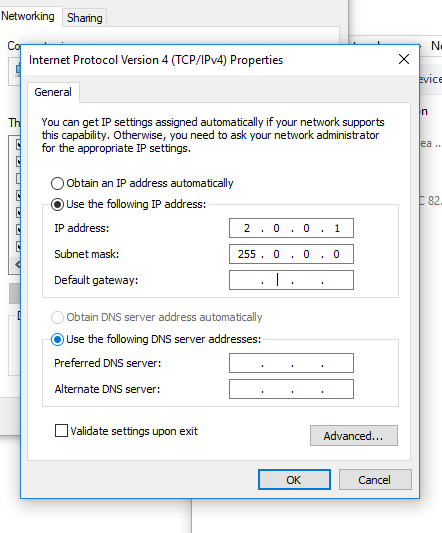 Press Ok and close everything. 
Configure Arena
Open Resolume Arena 6.
Go to Application -> Preferences -> DMX
Press New Input to create a new Lumiverse.
At the bottom, make sure you have the right Network Adapter selected. You'll want to use your Ethernet cable. Remember Skynet? Arnie remembers.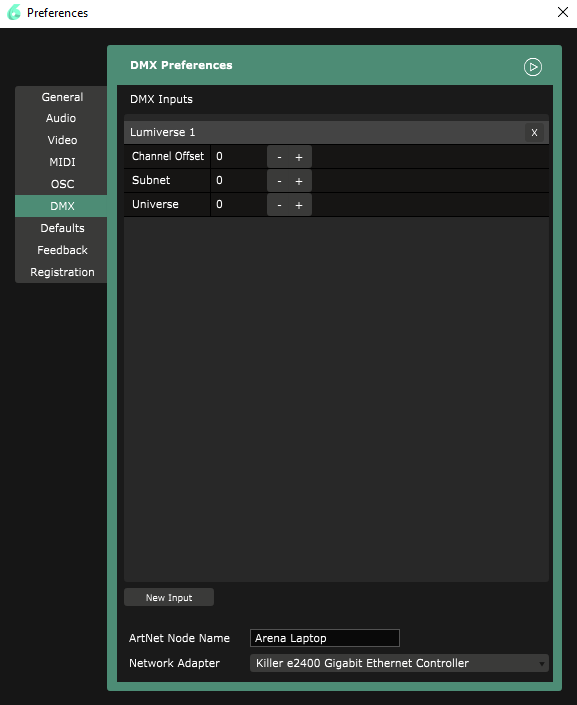 Configure GrandMa2
Select Network Protocols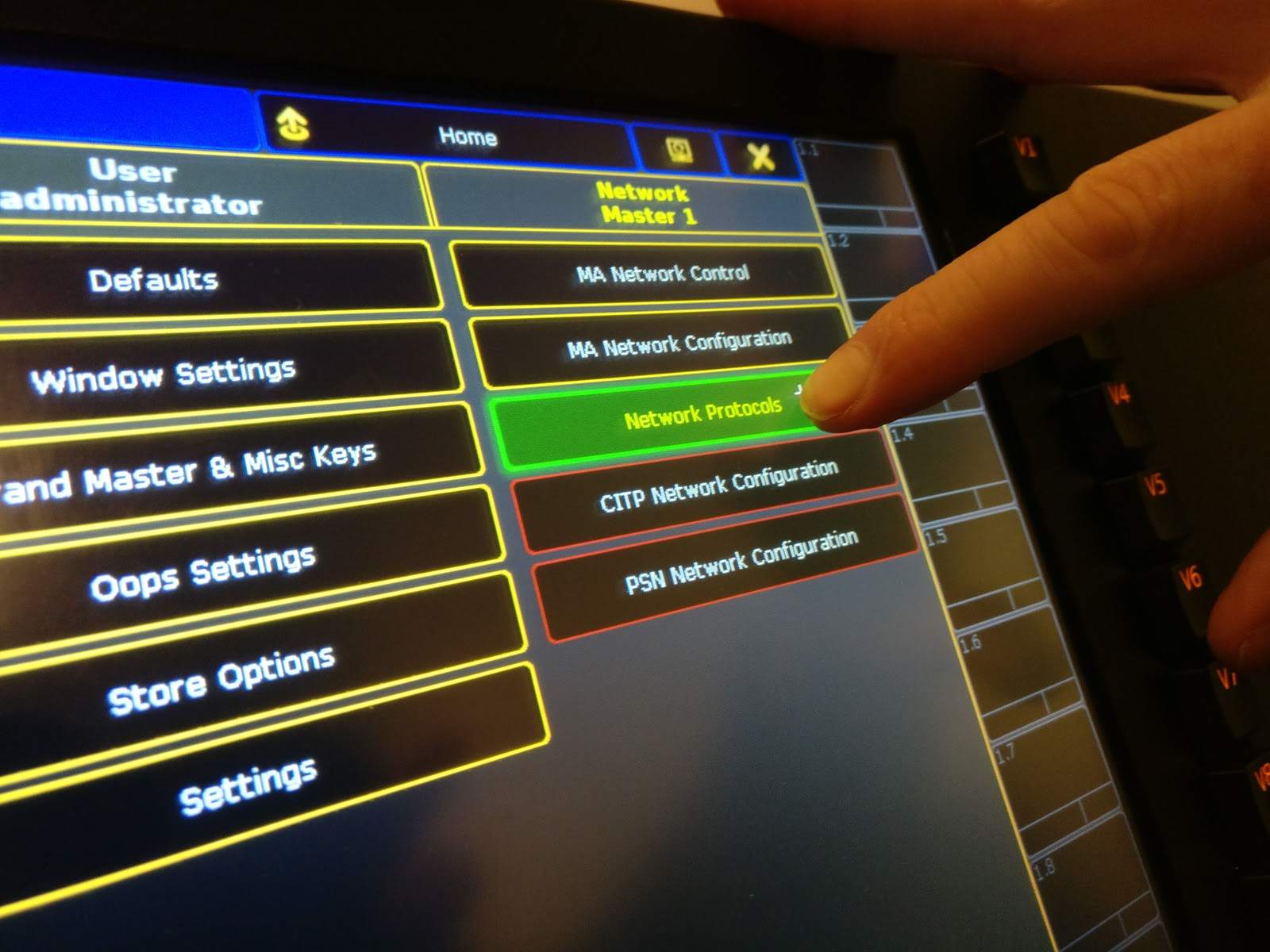 Choose Create Session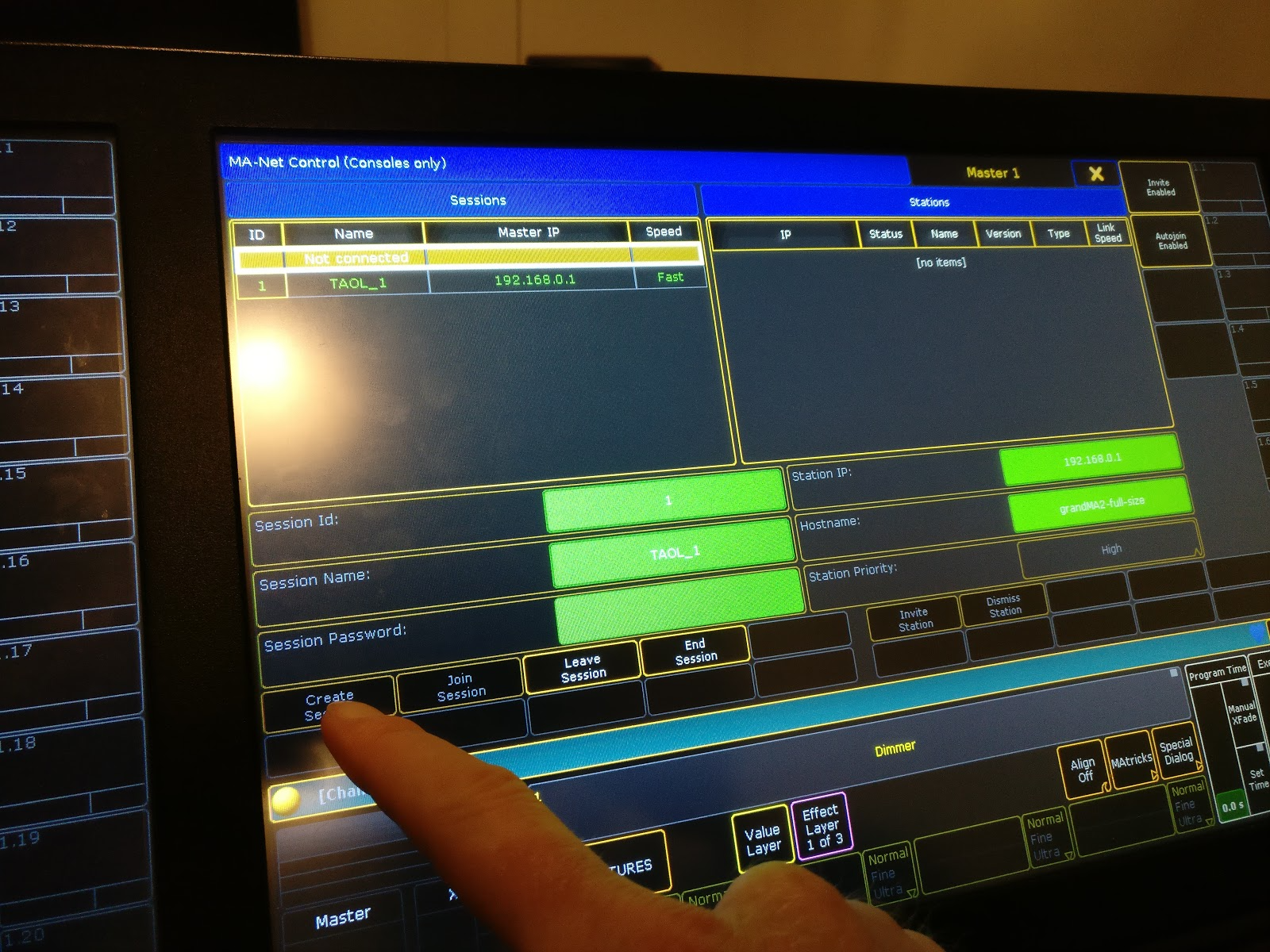 Make sure you have the right Subnet and Universe settings. Resolume defaults to Subnet 0 and Universe 0, so make sure that those are set on the GrandMA2 as well.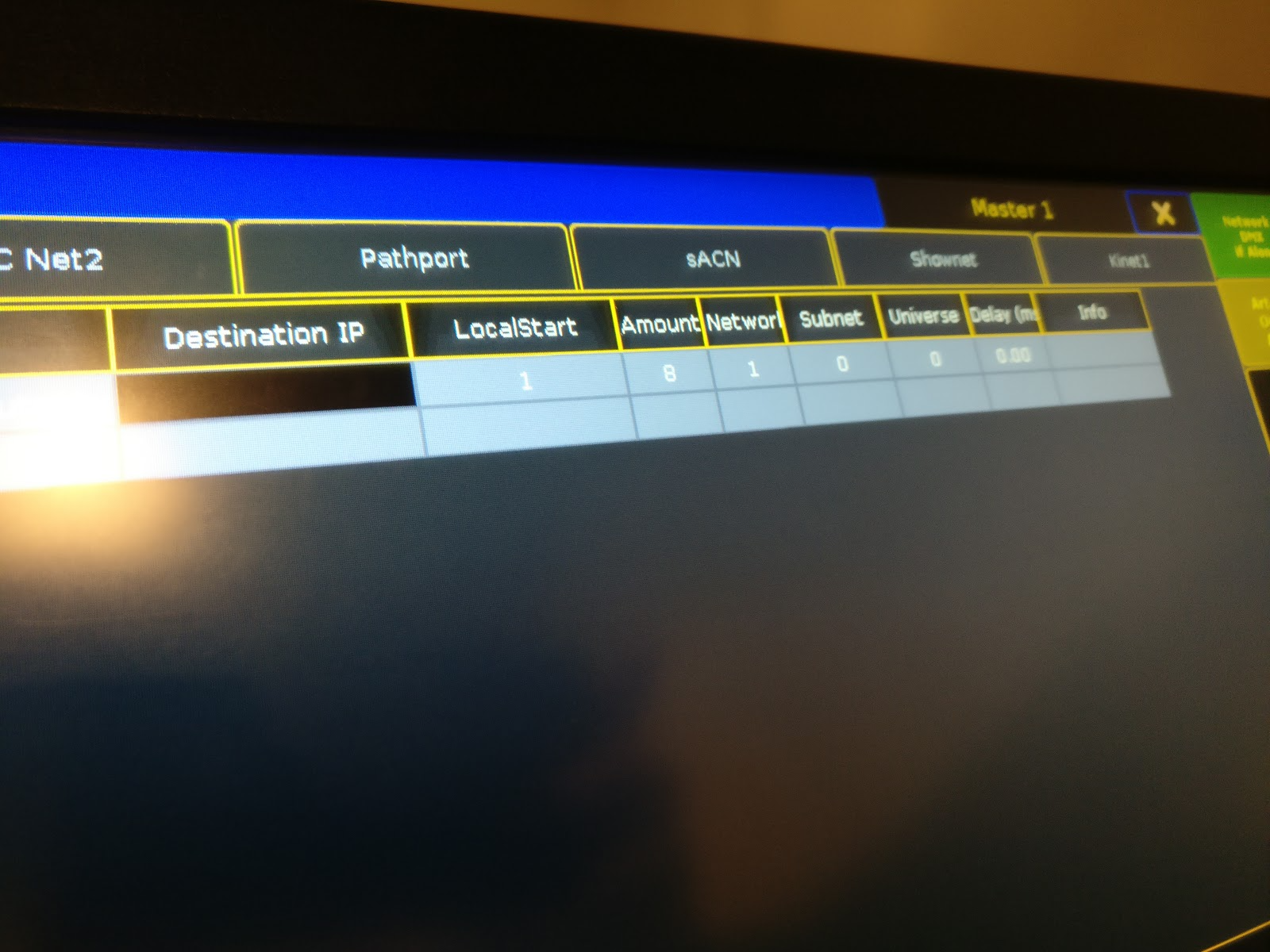 Activate Art-Net Output Active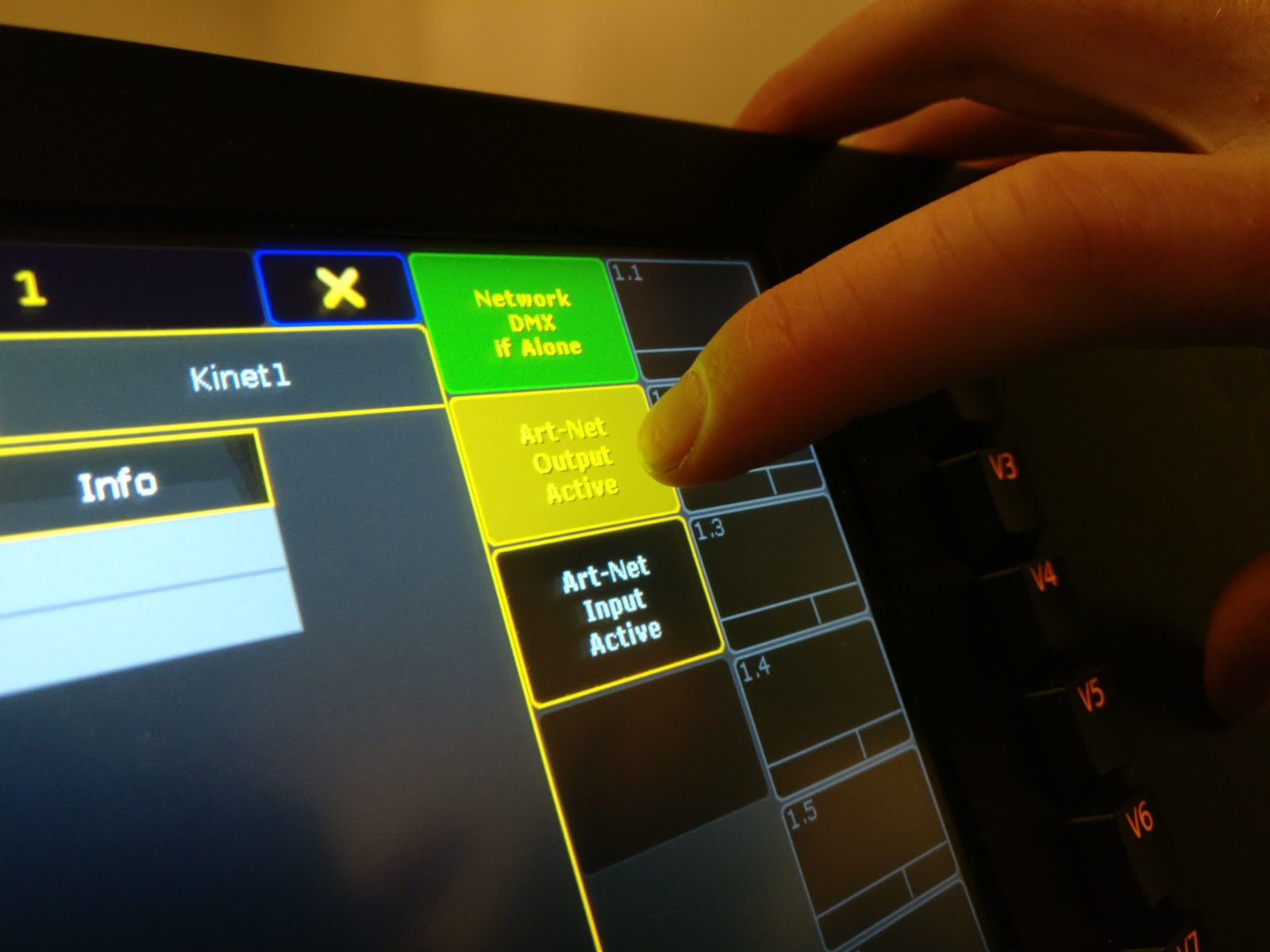 Testing testing 1-2-3
Go back to Resolume's DMX Preferences panel.
In the top right corner you see a circle with a play button - click on it to fold out the Art-Net Monitor. When sending Art-Net to Resolume, the Art-Net Monitor will tell you if you are indeed receiving anything.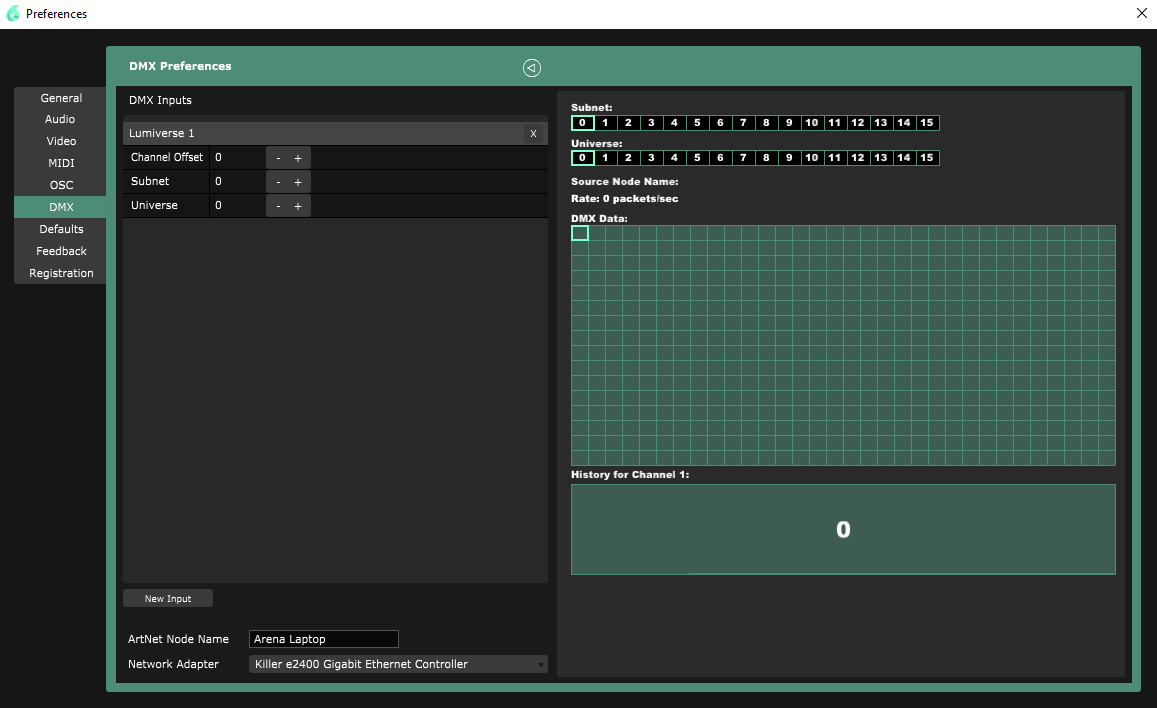 You are now ready and set to go and set up your own DMX Shortcut preset. Or maybe you're lucky and someone else has shared their own DMX Shortcut preset. 
Related Articles