NVIDIA Optimus workaround
Does Resolume drop FPS a lot when you send output to an external display from your laptop? More than you would expect? 
Now, with 7.0.5, Resolume should take care of this on it's own, by placing a profile for NVIDIA, with the recommended settings. If you'd like to tweak it further, go to the NVIDIA control panel, 3D settings, and select the Resolume Software preset after installing 7.0.5 or later.
If you'd like to use an earlier version, or it doesn't work for you, then keep on reading. Here are two workarounds.
The source of the issue seems to be the Total War: Arena preset that NVIDIA has bundled with the drivers. This refers to an Arena.exe, which uses different settings than which would work for Resolume Arena.
You can read more about the issue, in our forum here.
One of the workarounds we've been recommending so far, is to make the external screen you connected, the primary one in Windows display settings,  starting Resolume, and moving the Resolume GUI to the built in laptop display.
This is quick if you want to get going, but not really ideal if you already have the crowd coming in to the venue.
So, here is option two you could try, for a more permanent workaround.
First, install the latest NVIDIA drivers. 
Then get NVIDIA inspector from this link: https://www.guru3d.com/files-details/nvidia-inspector-download.html
Extract the program bundle and open up NVIDIA inspector.
Click on the tools icon next to the driver version line:


This will open up the profile editor.
Click on the profiles text field, and type: Total War
to filter and click the Total War: Arena entry

Click on the Add executable button and select any random exe file you don't use. Could be one from your downloads folder.

then click on the remove executable button next to it, and remove arena.exe 

Now search the profiles for Resolume Arena. Yes, NVIDIA now includes a preset for Arena 6 with the latest drivers.
Once you have it loaded, click on the Add executable button, and browse to Program files\Resolume Arena\arena.exe, and select it.
Your preset should look like this:


If it does, click on Apply Changes on the top right: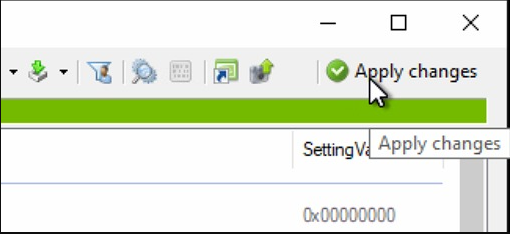 Restart the machine and start Arena 7 normally.

You should have now nice FPS sending to your output (till the next NVIDIA driver install at least.)